The hipsters ain't ready...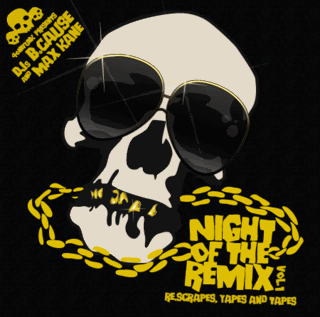 CLICK TO VIEW TRACKLIST
The tracklisting pretty much speaks for itself. From the man B-Cause himself:
The order for the CD's was put in Friday and the cover prints are done, so I'm happy to say I'm taking pre-orders now.

please p-ypal @

djbcause@sbcglobal.net

or get at the PM and we'll work something else out.
Many thanks in advance. $10 including shipping in US, $11 Canada, $14 overseas.
Here's a low-bitrate version for a taste, or if you don't care, then to keep.
DJ B-CAUSE and MAX KANE - NIGHT OF THE REMIX